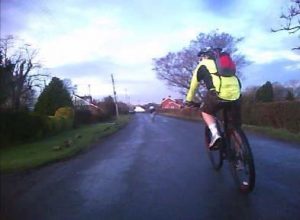 If you are a cyclist you will probably have suffered from some very near misses during your time on your bike. We have a few of our own staff members who cycle to work and are continually commenting upon those near misses. You have probably felt very lucky to avoid an accident or collision with a car, van or even another cyclist.
However, a growing number of cyclists are not so lucky and have suffered injuries as a result of an accident. We have seen a rapid increase in people coming to see us since being knocked of their bike. If this is the case, you may decide that you want to pursue a personal injury claim so you can be compensated for your injuries and get your bike repaired and back on the road.
You have every right to seek compensation for your injuries and for any other losses you have as a result of the accident. It doesn't matter if your injuries are minor or serious, you are still entitled to claim.
Your first consideration will be which solicitor to choose. After all, there are so many available, particularly when you watch the advertisements on day time television. However, your starting point should be that they have experience in bicycle claims. Simply put we have. Some of the issues in bicycle claims are complex and if your solicitor is a generalist, they may not be aware of some of the more important or obscure points. With some of personal injury solicitors being avid cyclists themselves a great deal of hands on knowledge and experience also helps throughout your claim.
After you have made your choice of solicitor, you will have to consider the cost of any legal action and as a lot of cyclists do not have insurance. We will run through all of the options open to you, such as a conditional fee agreement, known as a CFA.
This provides you with the opportunity to defer the costs of your legal fees until the end of the claim and if you win, most of your fees will be paid for by the person who was at fault for the accident. If you lose, an insurance policy will pay the winning side's costs and we would not get paid.
You will need to assist us by providing information about the accident and also giving details about your losses, such as receipts for your bike and your damaged clothing. In addition we will need to know about any lost income as a result of time off from work due to your injuries, including bonuses and overtime. If you are self-employed you will have to provide copies of your accounts.
We will arrange a medical appointment for you so a doctor can provide a report about your injuries and your prognosis as this will help to decide the amount of compensation you recover for your injuries.
Whilst no legal process is quick, providing your injuries are not serious and you recover quickly, your claim may be completed within a matter of months.
For more information about this article or any aspect of our accident and injury claims services, please call us on 01772 424999/ email enquiries@solicitordirect.com/ come and see us at 71 Hough Lane Leyland or alternatively complete the following form and we will call you free of charge.