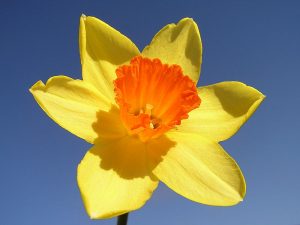 Housing Market Begins To Pick Up In The UK
There is good news for the housing market as figures show house prices are rising faster than expected.
According to the latest Halifax House Price Index, prices in the three months leading up to February were 1.9% higher than the previous three months. This represents the third consecutive rise in house prices using this measure.
Commenting on the findings, Halifax housing economist Martin Ellis also said the number of house sales is on an upwards trend: "This increase in both house prices and activity in recent months is consistent with evidence of some improvement in market conditions."
"The more than half a million increase in the number of people in employment over the past year is likely to have been a factor supporting housing demand."
It is also thought that the rise in house prices – which are up 1.9% from this time last year – can be partly attributed to the government's Funding For Lending Scheme. A larger proportion of the money lent under this scheme has been to homeowners rather than businesses, with banks apparently more willing to part with the cash than before.
Another scheme which has been brought in is the NewBuy scheme which allows a 95% mortgage to be taken out on new builds across England. Being able to buy with a deposit of just 5% will undoubtedly help the property market, as first-time buyers will be able to get themselves on the property ladder without having to save for a 25% deposit.
The news will be welcomed by most, as those looking to buy will have a greater chance of obtaining a mortgage, while those looking to sell will benefit from an increase in prices.
But are we getting ahead of ourselves? Will this brief spell of activity soon be over, with the UK property market falling back into stagnation? Apparently not, as according to housing economist Martin Ellis, house prices are expected to continue to rise for the rest of 2013.
If you have any property questions, please call us on 01772 424999, email enquiries@solicicitordirect.com or use the form below. As always our initial advice is always free of charge.