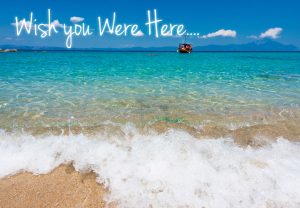 Now the holiday season is ending, many of us can only dream back over our travels abroad.  However a small proportion of us may actually want to forget you ever went away. You may have had an accident causing stress, injury and a lot of money.
It can be extremely scary having to go to hospital abroad especially as it is unlikely you will speak the language. You may be gutted and annoyed at the money you had spent all to be completely ruined with memories of pain, suffering and inconvenience you experienced.
The big question you now may have in your mind is whether you can recoup any of your losses or at least recover some of the damage done? There is no simple answer however, your circumstances will determine whether you can make a claim.
If you had an accident whilst on a package holiday, you will need to find out if the tour operator is at fault. The reason behind this is because they have a legal responsibility to protect tourists whether they are in the hotel or out on a planned trip.
If they failed to abide by this responsibility, you may be able to make a claim for compensation. Typical injuries may have been a result of poor hotel maintenance or sickness due to poor hygiene and cleanliness.
You can also make a claim if you were part of a road accident if the other driver or party was at fault. If this happens to you report it to the police and your insurance company. Do your best to collect as much evidence by way of photographs, receipts, witness details etc.
If you have been unfortunate enough to have had a disastrous holiday, then come and speak to us. We have dealt with a number of claims abroad and have successfully claimed compensation for clients who have gone through this awful situation.
Please call us on 01772 424999 , email enquiries@solicitordirect.com or fill in the form below: