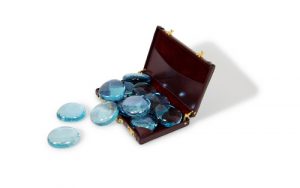 When looking for a commercial property to rent, there are 10 important things you must consider before you sign on the dotted line:-
Insurance – check whether the rent includes building insurance or any other insurance. If not, you could be liable for any damage that occurs.
Length of lease – think about how long you realistically intend to remain in the premises. If you are planning on rapid growth, a long-term arrangement may not be favourable.
What the property is licensed for use as – all business premises are classified according to their use. If the license for use does not match your business description, you must ask the Local Authority to change the classification, although this could be refused.
Local searches – the tenant is usually responsible for carrying out local searches such as a radon gas search and a waterways search. You will need to check whether this is the case. It is also vital to analyse the results as this could highlight expensive problems.
Fire regulations – make sure the property complies with fire regulations or the premises will not be fit for use.
Asbestos regulations – you must check who is responsible for asbestos management. If it is the tenant, you will need to adhere to the necessary regulations.
Health and safety – ensure the building meets health and safety regulations. If not, you could be responsible for any injury sustained by your employees or customers.
Accessibility – your business premises needs to be accessible for you, your employees and (depending upon what type of business you are) your customers. This means good road and/or public transport links are important.
Rent agreements – some rental payments may fluctuate due to the landlord's ability to review rent. There is a possibility it will rise if your business is thriving.
Lease termination – you need to know when the lease terminates, whether you will be able to renew it and whether you can terminate the lease before the agreed date. This will allow you to plan for the future.
For more information about this article or any aspect of our commercial property legal services, please call us on 01772424999 or email enquiries@solicitordirect.com or use the free enquiry form below: